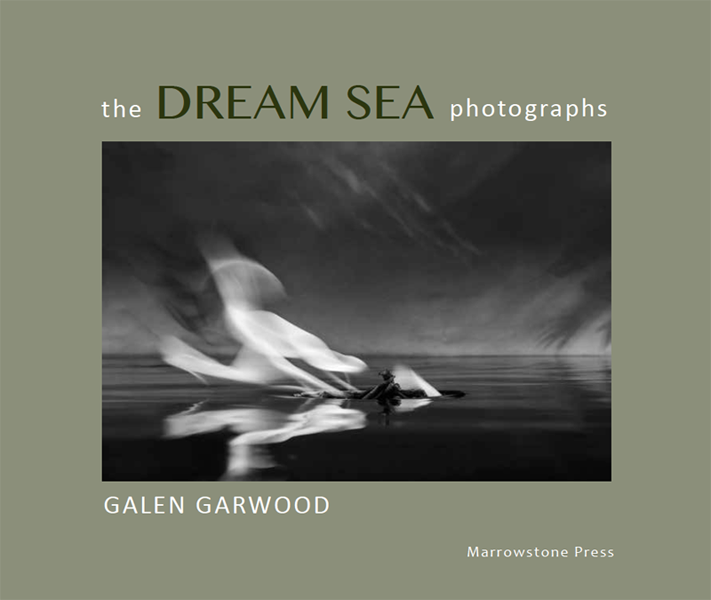 The Dream Sea Photographs by Galen Garwood is a book of twenty photographs revealing the mythic power of the sea from which the fires of our supra-consciousness rise. These image represent a symbolic transformation from the self to the universe of unknowns, carried in the winds of our dreaming. With an Introduction by the artist, these photographs are the first of two series created in 2015.
When you purchase this book directly from Marrowstone Press, you'll receive a 10% discount. $20 retail / discounted price: $18  ORDER NOW

If you have any questions about the artists or their work,
please visit us at CONTACT.