Weltner's poems look directly at the world. They don't flinch in the face of loss and death. They strive for a transcendence where All's light, All's water, All's paradise shimmering." Joseph Stroud, author of OF THIS WORLD, New and Selected Poems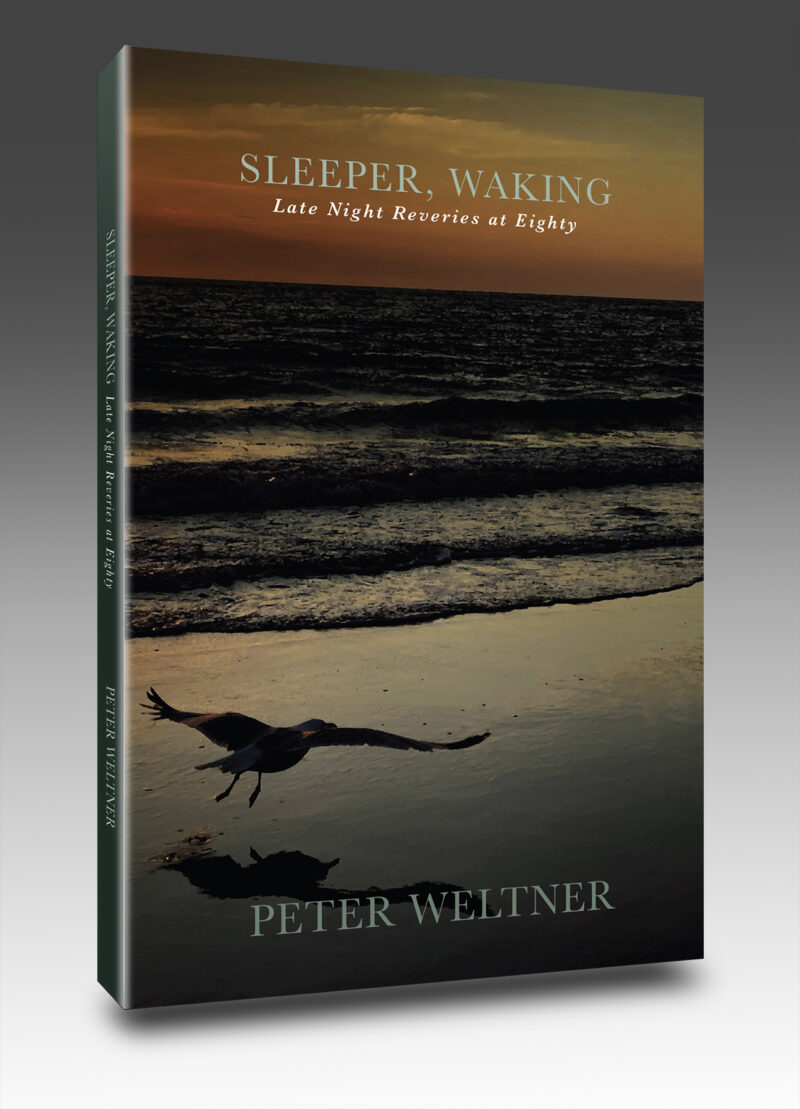 The Poetics of Reverie
Call it folly, the seasonal elation, the soulful irruption of fall's fauvist colors
as they catch fire, begin to blaze.  Pine, fir, spruce resinous in the heavy air.
The lucidity of dusk's reign gathers, spills over the hills.  A forest floor's
needles, moss, and ferns glow iridescent as batlight.  A golden mist.  What you'd dare
in the dark if you could.  Polish the clouds' quicksilver shine.  Embrace an empty moon.
Call it madness, dreams' nocturnal passions.  Dismiss it as romanticism.  How night
lingers, suspended in the sky.  Autumn is the season of dying, they say,
of flying away.  Two lovers depart by a bend in the road.  It is not right,
it is not just they separate.  Yet, look, the trees are unleaving faster each day,
white hairs grow whiter, and the sun nearing the horizon untethers itself from noon.