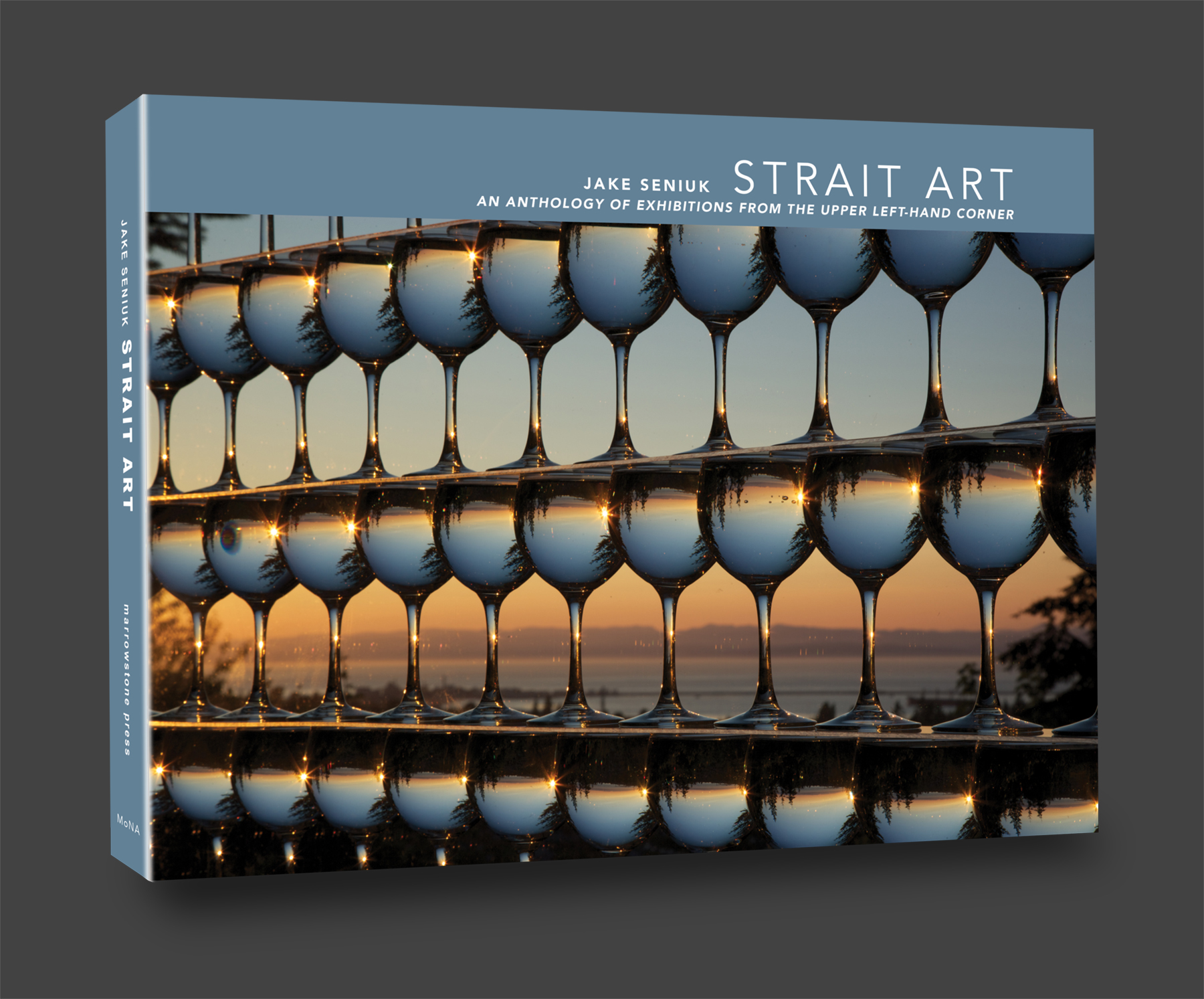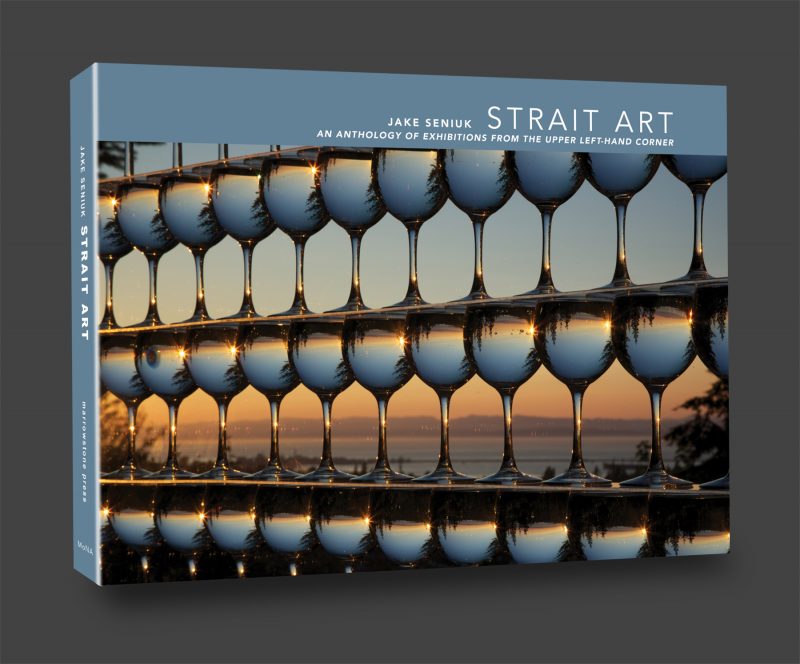 Strait Art: An Anthology of Exhibitions from the Upper Left-Hand Corner, a collection of essays written by Jake Seniuk, was gathered by him from the more than 150 exhibitions he curated during his twenty-three-year tenure as director of the Port Angeles Fine Arts Center.
From little-known to well-known artists, in solo, duo, and group exhibitions, Seniuk made visual, thematic, and personal connections with Northwest artists, and his writings gave unique and poetic voice to his curation that honored and augmented the art on view.
The book has a page count of just under 300, with more than 300 images. Strait Art is being published by Marrowstone Press in association with the Museum of Northwest Art (MoNA), the institution that is acting as the fiscal agent for this book project.
Book parties will be planned in 2020 for museums, art centers, and other spaces in the Northwest region where Strait Art will be celebrated and will be available for purchase; plans are also underway for the book to be stocked in regional art spaces, with more info to come.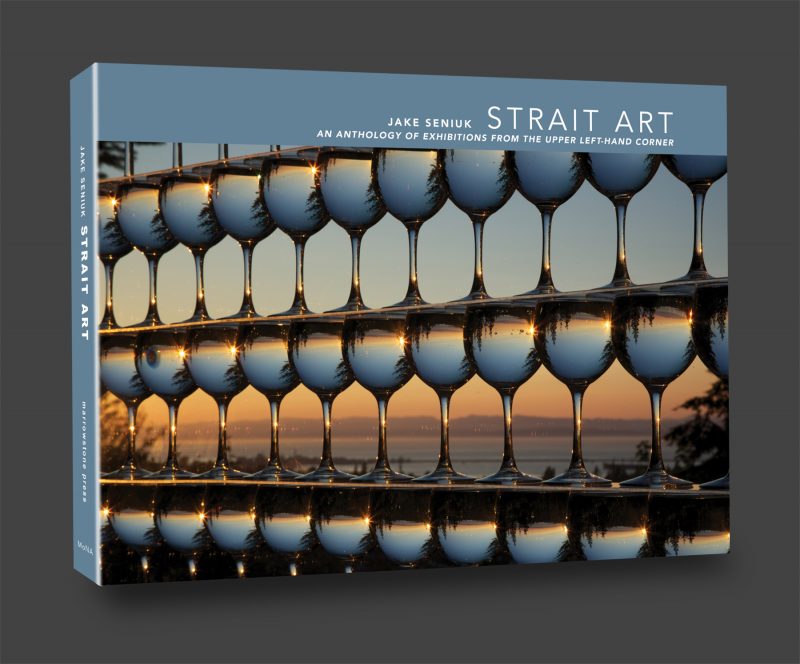 * book cover photograph by Rebecca Cummins, Simply Smashing, 2009, 196 wine glasses, water