SELL THE MONKEY, A Memoir
GALEN GARWOOD
There is a grittiness, and a powerful sense of pathos.
that makes this memoir a gripping story...
as riveting as it is psychologically deep.
Romuald Dzemo, Seattle Book Review

The Book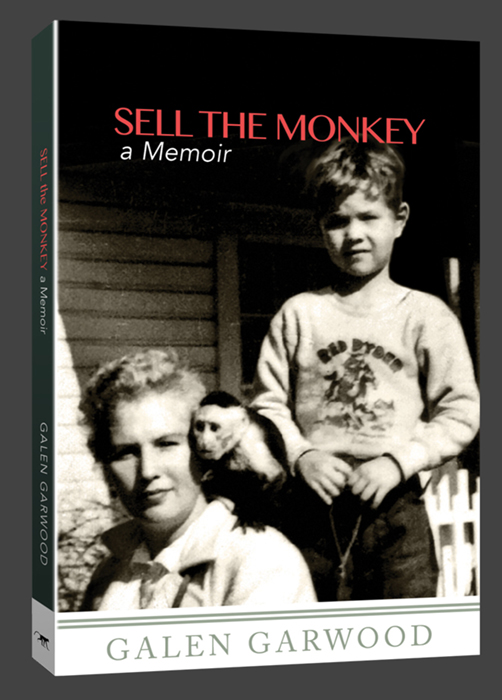 THE REVIEWS

Sell The Monkey is a captivating story of family, love, and abandonment, and man's search for his identity. The story is told in clear and powerful prose, and the reader is pulled in from the very beginning by the ruthless honesty with which the narrator looks at his life. It's a story that answers the question: What does it take to feel at home with one's self? I enjoyed the way the protagonist was developed throughout the narrative and how he grows from a victim to someone who can live life on his own terms, embracing art and determining how his work can be appreciated. There is grittiness as well as a powerful sense of pathos that makes this memoir a gripping story. I found it to be as riveting as it is psychologically deep.         Romuald Dzemo, Seattle Book Review
"In the initial pages of Sell the Monkey, Galen Garwood is being urged to take a chance in life. This is just a microcosm of his life story… Sell The Monkey is not your average autobiography. The title alone proves that, but don't let that fool you. The narrative is strong, the retelling of a tough past done beautifully. The reader will be glad to be a passenger on a voyage of self-discovery and growth. An excellent autobiography and all around great read!"    Philip Zozzaro, San Francisco Book Review
"In Galen Garwood's wonderfully engaging memoir Sell the Monkey, the reader is immediately captivated by the exploits and wonder of a young boy left to his own devices, discoveries, and dreams. His poignant descriptions of the many houses, beaches, and relatives he was shuffled between, and his emerging self as a young man often filled with self-doubt are honest, colorful and sometimes very amusing. His metamorphosis into a man of rare artistic talent and the close friendships he made is all the more remarkable because of his self-awareness, his determination, and his inner voice. This rollercoaster of a life crisscrossing the United States, Asia, and Europe in the pursuit of art is beautifully captured in this gem of a book"   Joanna MacLean, author of Two Eggs and a Lemon
"An incredible journey. One cannot be too prepared to be swept away. Deeply stilling and resonant, Galen's writing, like his brushstrokes, is a work of extraordinary meditation. Remarkably restrained and sublime, it is writing that emboldens the enormity of story with a cast of characters, each one bigger than life itself."   Nirupa Umapathy
GALEN GARWOOD was born in 1944 and spent most of his young life growing up on St. Simons Island, Georgia and in Charleston, South Carolina. In 1966, after one year of art at the University of Georgia, he moved to Fairbanks, Alaska, where he majored in Art and Music with a minor in English. He moved to Seattle, Washington in 1971 and began exhibiting his paintings at Foster-White Gallery in 1973.  He has exhibited his paintings in the United States, Europe, and Asia and his creative contributions have also been expressed in writing, poetry, multimedia, and film.  In 1976 he won First Place in Painting at the Pacific Northwest Annual Exhibition and in 1979 he received the  Hassam, Speicher Award at the Academy of Arts and Letters, New York, New York. In 1995, his multimedia piece 'Adagio' won the Bronze Award at the International Multimedia Film Festival in Philadelphia, and in 1996 'Adagio'was included in the Venice Biennale's 'Xenograhia, Nomadic Wall' and again at 'Art Affair' in New York. His film 'Cadmium Red Light received First Place for Narrative/Documentary at the Port Townsend International Film Festival in 2007 and his film 'Ed and Ed' received the First Place Award for Short Documentary for at  DeReel Film Festival in Australia in 2008. Along with American poet, Sam Hamill, he published Passport, paintings, and poems, published by Broken Moon Press in 1987 and Mandala, monotypes and poems, an Homage to Morris Graves, Milkweed Editions. In 2011, he published The One-Winged Body, a series of figurative photographs with poems by Peter Weltner,  and the following year, again with Peter Weltner, Where Everything Is Water As Far As He Can See,  Marrowstone Press. In 2014 his Maenam (Water) series of photographs were published with poems by William O'Daly, Marvin Bell, Sam Hamill, James Broughton, Peter Weltner, Linda Gregg,  Emily Warn, and Jeanne Morel, as MAENAM, of Water, Of Light, Marrowstone Press.  A selection from a new series of photographs, 'The Dream Sea,' is featured in The Road to Isla Negra, poems by William O'Daly, published by Folded Word Press in 2015.  Other images from 'The Dream Sea' are in a published collaboration with poet, Peter Weltner, entitled Water's Eye, Brick House Books, 2015.  Since 2002, he has been living in Northern Thailand. In 2018 his autobiography was published by Marrowstone Press.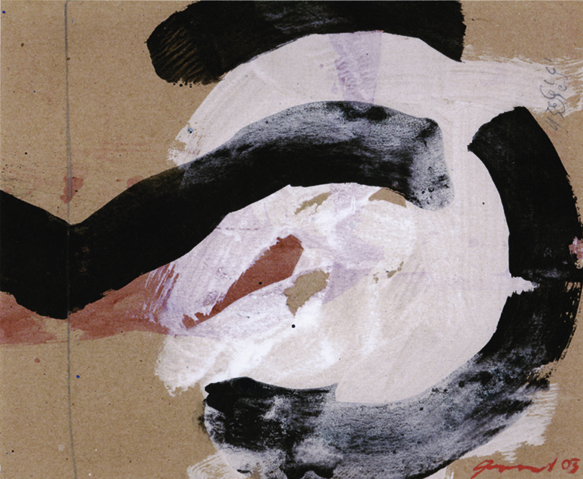 Target Priapis, acryclic on paper, 2003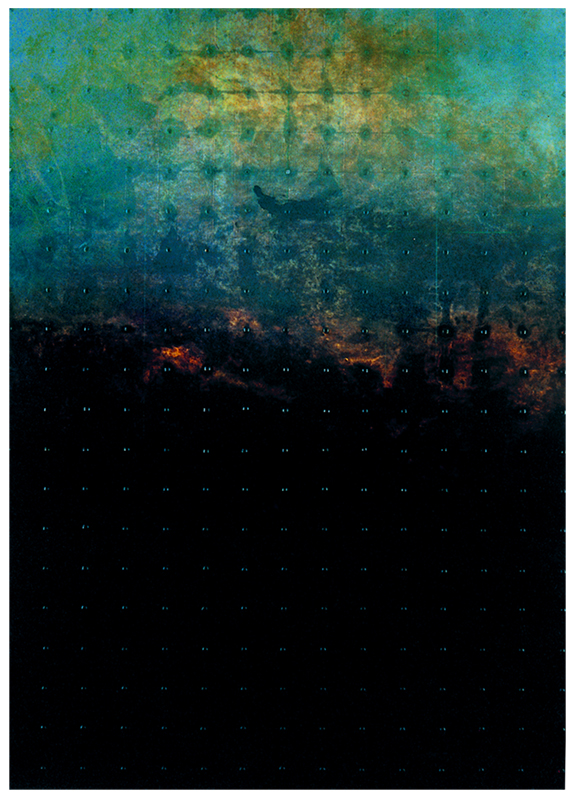 Phneumashift II   oil on panel    60″ x 40″    1982