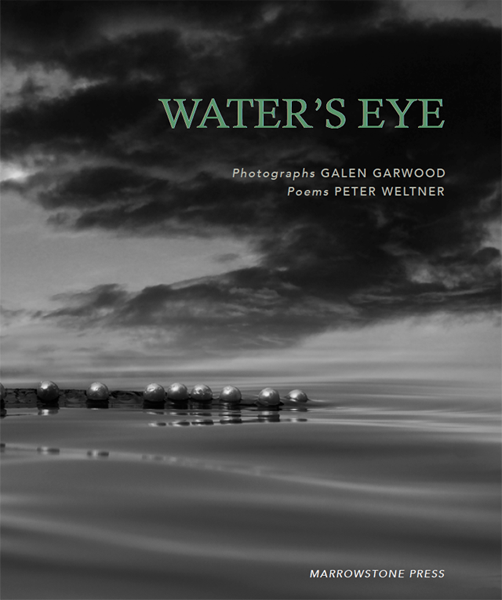 Water's Eye is a small but stunning book of poems by Peter Weltner and photographs by artist Galen Garwood. This suite of six long poems by Weltner are poetic responses to Garwood's enigmatic photographs, offering a fascinating journey, both mythic and contemporary, charged with illuminated metaphors of sea and light and longing.
When you purchase this book directly from Marrowstone Press, you'll receive a 10% discount. $15 retail / discounted price: $13.50  ORDER NOW

If you have any questions about the artists or their work, please visit us at CONTACT.