publications / MARROWSTONE PRESS
AVAILABLE IN MAY 2019 from MARROWSTONE PRESS
a new and remarkable book by PETER WELTNER
A mid-16th century coinage, 'antiquary' derives from Latin 'ante, ' 'before, and 'antiquus, ' 'former' or 'ancient.' An antiquary, however, not only admires or studies old objects or books; he also copies or repeats them. An antiquary ponders past things in part to restore them to the present. Peter Weltner's collection of poems and stories, Antiquary, explores pasts, both individual and historical, personal and communal, in search of what endures not as relics, not as mere collectibles or dated things, but as lasting images and values. It seeks to find those meanings, for good or for ill, which persist through time, the abiding human desires and experiences of suffering that confound then with now.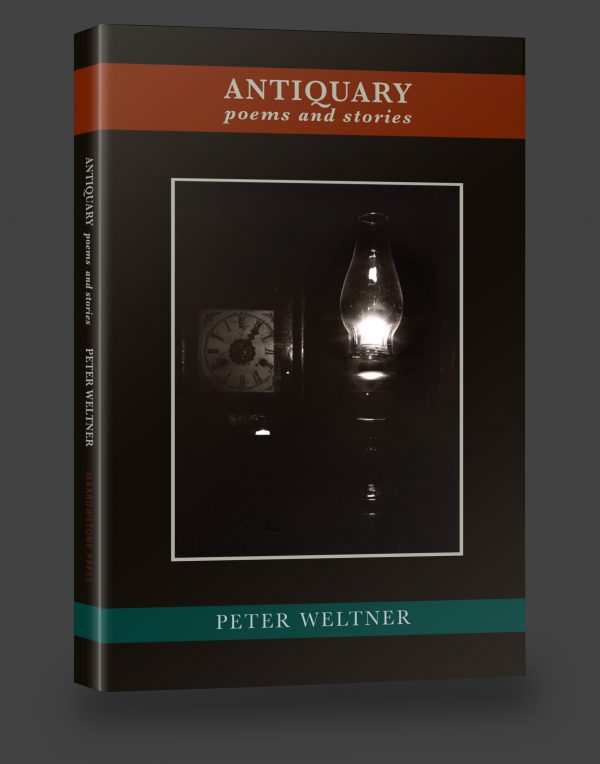 Other Marrowstone Press Books by Peter Weltner
Marrowstone Press is also pleased to announce the signed, limited edition of:
OLD-GROWTH
Photographs by Nathan Wirth, poems by Peter Weltner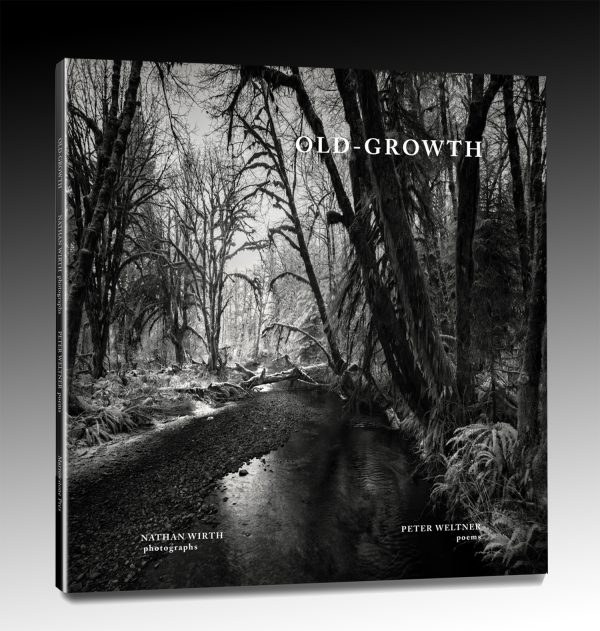 This elegant publication of seven poems accompanying seven photographs is an 11'5″ x 12″ hand-bound edition of 100 books, the photographs
indiviually tipped-in, each copy signed by the artists.  For information on how to purchase a copy, please contact: contact@nlwirth.com
Our previous publication:
The Safety of Edges by Thomas Hitoshi Pruiksma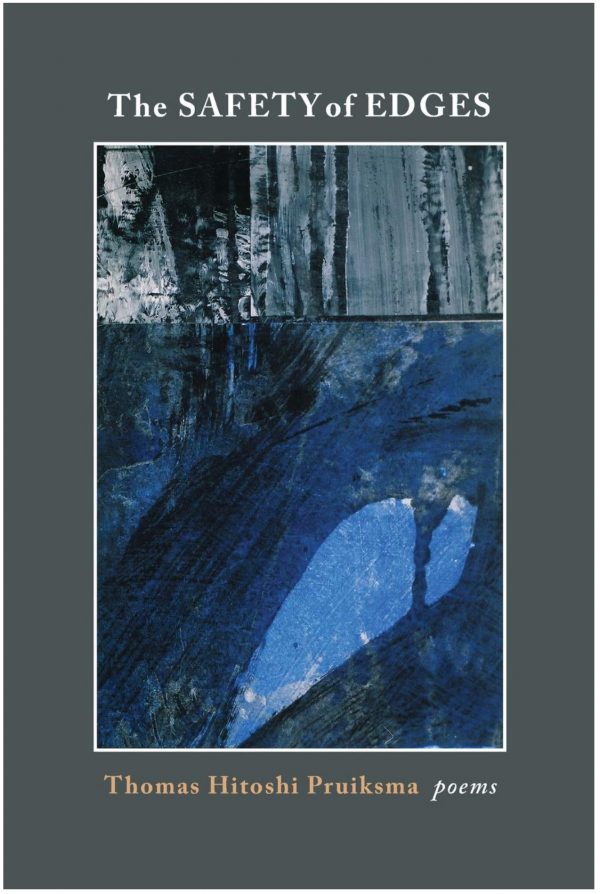 * Thomas will be reading from his new book at Elliott Bay Books in Seattle.
Saturday, June 15, at 7:00 pm.
MARK IT ON YOUR CALENDAR!
STRAIT ART
COMING SOON  2019
A Rare Treasure!
Strait Art: an Anthology of Exhibitions from the Upper Left-Hand Corner, by Jake Seniuk (1949-2016), is an important contribution to Northwest art history for its breadth and scope, written by a veteran curator and writer with an eye for discovering compelling artists and for combining works in revelatory ways in the solo, paired, and group exhibitions he curated over his 23-year career at Port Angeles Fine Arts Center.The book includes more than 40 exhibition essays accompanied by hundreds of images.