Greetings Everyone
and welcome to our first Marrowstone blog posting.
Flowers open every night across the sky as the peace of keeping a vigil kindles the emptiness.
Rumi
I'd like first to extend my deepest thoughts and prayers to all of my good friends here in Thailand whose beloved King recently made the transformation– one life across a beautiful sea of light for so many.

A few years back, I founded Marrowstone Press to initially facilitate the publication my friend Richard Svare's book, MORRIS GRAVES, His Houses, His Gardens, an enchanting narrative with extraordinary photographs of the four habitats the American painter created. Along with my associate, Merch Pease, in Seattle, we began the project in 2005 and in 2013, we brought this beautiful book into the world.
This project ignited my interest in collaborations between image and word and since then Marrowstone press has published eight titles, the most recent one is Two Eggs and a Lemon, by author and photographer Joanna MacLean.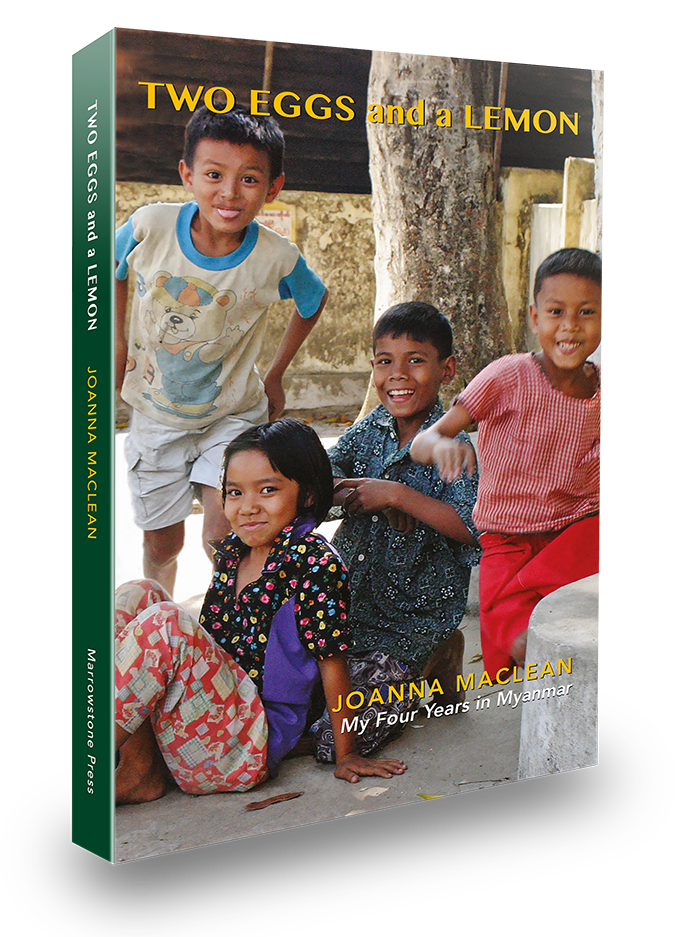 TWO EGGS AND A LEMON by Joanna MacLean

WHAT'S UP FOR 2017
Peter Weltner's

The Return of What's Been Lost: Stories and Poems
Joanna MacLean's new book of portraits featuring the People of Myanmar is on the front burner.
Galen Garwood's SELL THE MONKEY, a Memoir
stay tuned for more information on these upcoming publications!

NEWS THREAD:
Poet, translator, WILLIAM O'DALY, in Port Townsend